Research the new 2023 Volvo S60 in Bend OR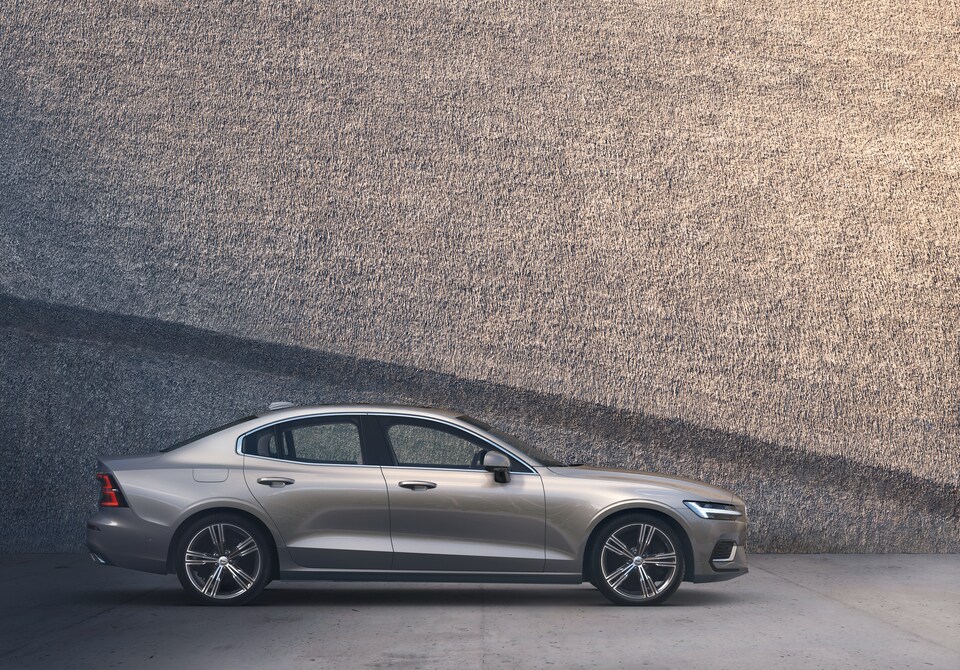 Featuring the 2023 Volvo S60 at Volvo Cars Bend
The 2023 Volvo S60 is a midsize luxury car with unique features and an amazing interior. It has a powerful engine, lots of safety features, and is perfect for people who like to take their family with them on trips. This vehicle is also a dream for people who love to go off-roading in their car and enjoy the beautiful scenery. Check out what the 2023 Volvo S60 near Portland, OR has to offer.
Performance Features
The 2023 Volvo S60 features a variety of powertrains. The first is non-hybrid, a turbocharged 2.0-liter inline four-cylinder engine. The engine produces 247 horses and 258 pound-feet of torque. The other is a plug-in hybrid found on the 2023 Volvo S60 polestar engineered trim. It is a 2.0-liter turbocharged and supercharged engine that can produce a total output of 455 horses and 523 pound-feet of torque. This car also features a transmission that is an eight-speed automatic with the EPA rated at 24 miles per gallon for the non-hybrid and 74 miles per gallon for the plug-in hybrid version.
Interior Features
The 2023 Volvo S60 has a luxurious, modern, and quality interior. It is designed with much room in the back for all your family members to sit comfortably. The seats are adjustable, meaning you can adjust the seat to fit your size. The seats are also heated and cooled to be comfortable in any weather and temperature. In addition, the 2023 Volvo S60 Core has a laminated panoramic moonroof with a power sunshade, allowing you to look outside and view the surrounding nature in Central Oregon without opening the door. The 2023 Volvo S60 also features a tailored dashboard that is customizable. You can choose the layout of your dashboard and scroll through the options to make it the most convenient for you.
Exterior Features
The front of the 2023 Volvo S60 has an aggressive design with larger headlights, which add more style to the front, making it more appealing. The rear has a spoiler to give the car great aerodynamics and a sporty look. Also, the 2023 Volvo S60 Ultimate and Core trim come with spoke black diamond cut wheels that add more style and a more luxurious appearance. The aluminum decor on the S60 Core and Polestar-engineered trims gives them an elegant look. In addition, this car also features a new grille with V-shaped bars that provide it with style and a matching rear panel to accentuate its design.
Technology Features
The 2023 Volvo S60 features many technology features. One of the most notable features is the google built-in, which is found on the 2023 Volvo S60 Core trim level. It helps you map, listen to your favorite music, and answer emails. Another cool feature is a 360-degree camera. This feature is not just located in the rear of the car but also on each side of the vehicle so that you can view it all around you while still driving. In addition, the 2023 Volvo S60 also has adaptive cruise control. This feature can sense if there are cars around it so that it does not get into an accident and will adjust itself accordingly to ensure it does not crash with any other vehicle. This car also features a premium sound system that gives you ultimate driving pleasure.
Visit Volvo Cars Bend Today
In conclusion, the 2023 Volvo S60 is perfect for people who love to drive and have a fantastic view while doing so. Its amazing technology features, beautiful exterior, and luxurious interior design make it a perfect choice. To test drive this car, visit us at Volvo Cars Bend in Bend, OR and schedule an appointment.
How can we help?
* Indicates a required field