About Volvo Cars Bend | Volvo Dealership Serving Central Oregon
Why Buy From Volvo Cars Bend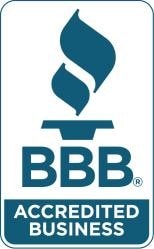 Thoughtful Amenities
Whether you are waiting for your vehicle to get serviced, picking up a part for your vehicle, or stopping by to check out a new vehicle for yourself, we offer a wide range of amenities to enhance your experience here! Come by, look around and check what we can offer you!
Trust Volvo Cars Bend For Great Cars and Service In Bend, OR
As a trusted Volvo dealership in Central Oregon, we know the value that our customers place on having access to a wide selection of new and used cars. That's why it pleases us to inform you that Volvo Cars Bend has recently received new arrivals for our new car inventory. And we're continually adding more used cars every day. We're working hard to make sure everyone has ample opportunities to buy the car they want.  So, whether you in the market for a vehicle, financing, or parts & service, you can trust the team at Volvo Cars Bend. We're excited and thrilled to provide this occasion for you to drive away satisfied with the car of your choice!
Customer Service Commitment
How do you describe good customer service? For most people, it means being treated in a way that shows they're valued. In our business, we must leave a lasting impression on our customers that is positive. And that's one of the many reasons why everyone on our staff makes sure you know just how valuable and appreciated you are to us. Your complete satisfaction and meeting your expectations are paramount. After all, we're in business because of our Central OR area customers. There's no denying that. Now is a great time to put us to the test. We're confident you will be impressed!
Visit Us In Bend, OR
We extend an open invitation to you to visit our dealership. Did you know we're only a short driving distance from Portland, OR? Drop by for a visit to see what we have available in new and used car choices. And if you want to take a test drive, one will be provided for you by a member of our great sales team. We want you to feel welcome here.
Find Luxury Cars and a Premium Shopping Experience at Volvo Cars Bend Serving Bend OR, Central OR and Portland OR
In our luxury vehicle showroom, you can experience the highest levels of automotive prowess. At Volvo Cars Bend, our team is here to help those in Bend OR find the ideal luxury car so they can enjoy an upscale ride throughout Central and Portland OR. We're also here to help you maintain that level of comfort with Volvo auto service, giving you standout customer service with every interaction we have with you.
Quality Care for You & Your Volvo Model in Bend OR
Through our continued efforts to provide you with the quality of care that you deserve during your time here at Volvo Cars Bend, our team has earned a reputation around Central and Portland OR. We are known for our attention to detail, commitment to our customers, and the full selection of inventory, maintenance and parts, and financing options. Whatever brings you to visit us in Bend OR today is sure to result in a long-standing relationship with our team.
Visit Volvo Cars Bend to Find Your Next Luxury Vehicle
We want you to come and see all our offerings here in our Bend OR showroom near Central Oregon and Portland OR. If you have any questions about Volvo options available, contact us, and we can get started today.