You might have an older vehicle to trade or sell but think it's too much work to do by yourself. Volvo Cars Bend in Bend, Oregon, makes trade-ins as simple as possible. As a result, countless car owners trust our dealership to provide fair estimates and offers to purchase their vehicles.
Perhaps you're thinking about getting a newer car. We can help you with that, too! Simply browse and select an available vehicle from our inventory and just apply the estimated amount you received for your trade-in as the down payment on the new one.
Remember: Whether you ask for a trade-in price using our online Value Your Trade form or in person at our dealership, you can always trust our experienced experts to help you.

Why Should I Trade-In My Car at Volvo Cars Bend?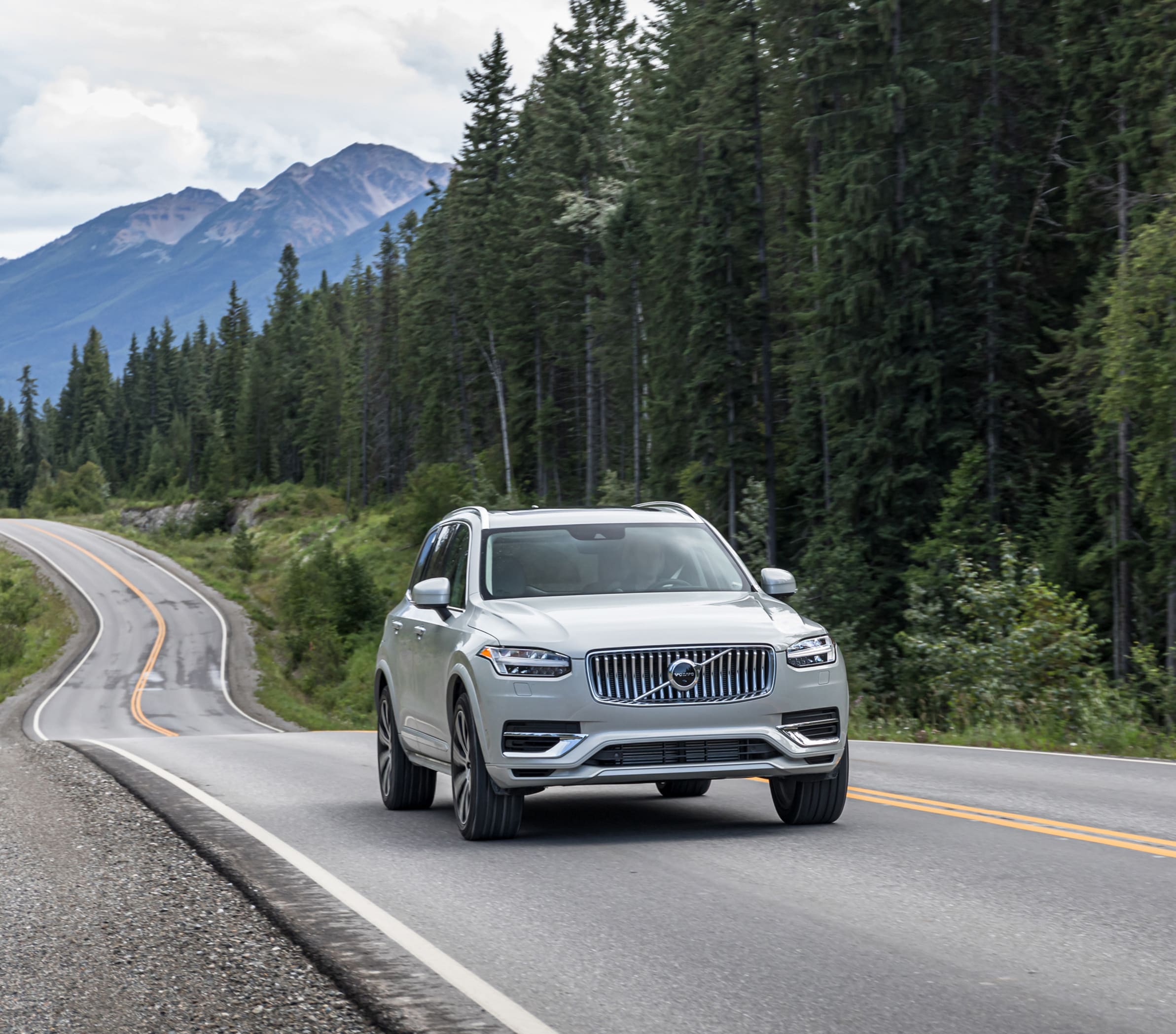 ---
Selling your car or SUV to Volvo Cars Bend guarantees you will have a relaxed experience. Our expert staff works with numerous clients by managing the entire sale with openness and an honest appraisal
You'll be paid cash for your car if you decide to accept our offer, or we can apply that amount to a brand-new model. So, consider the benefits of selling your older vehicle to our dealership and even drive home in a new model in less than it takes to shop for groceries.

What is the Easiest Easy to Get a Trade-In Estimate on My Car?
Getting an appraisal on your car for a trade-in is much easier than you think. You aren't required to visit our dealership in person to get started. Instead, complete and send an online trade-in estimate request from home at whatever time is most convenient.
You'll be asked to provide your car's information, including the make, model, trim, and current condition. The detailed information enables us to calculate a precise appraisal. You'll receive an estimate for your car's value from our dealership. It's that simple.

Will the Monthly Payments Change If I Trade-In My Car for a Lease on a New Volvo?
Volvo drivers who constantly like being behind the wheel of the latest model, Volvo Cars Bend, work with you to trade in your car for a new one and keep payments the same with a lease. You'll get above market price for your older automobile and might discover your month-to-month payments will be lower.
The warranty on a new car is another thing that reduces or even eliminates service costs. Trading in your vehicle and leasing a new one is the best way to enjoy a brand-new luxury Volvo knowing all your routine service and maintenance is covered.

Am I Obligated to Sell My Vehicle to Volvo Cars Bend?
No. You're under no obligation to sell or trade your car at our dealership. We are committed to ensuring all appraisals and trade-ins are hassle-free and straightforward. When we supply you with a car trade-in appraisal, there is absolutely no pressure for you to accept our offer.
If you're not sure what to do, get some inspiration by browsing our website for a pre-owned or new model car in our inventory from the privacy of your home, any time of day. We also invite you to visit our showroom in person to check out and test drive a brand-new model. Our sales experts are knowledgeable and aim to make you feel comfortable with your decision.

Can I Use the Value of My Trade-In for Any New or Pre-Owned Model?
With so many brand-new Volvo model options, we're confident you'll discover your ideal car. Our customers prefer our excellent collection of new and used vehicles, including the most recent models.

Now Is the Best Time to Get a Trade-In Appraisal on Your Car
Call us to get more information about trading in or selling your vehicle to Volvo Cars Bend. Our staff is dedicated to making sure your Volvo ownership experience is stress-free and fun, and whether you sell or trade, your appraisal amount will be the same.